In the latest Mobile World Congress Lenovo has presented a bunch of their new products, but have not brought anything really special to the event. Yesterday we saw that Android had new Tab tablets and phones, as Lenovo K5 lives.
Now is the turn of the proposal Windows 10, which fall into two new convertible laptop Family Yoga – 710 and 510 – and in a tablet Lenovo Ideapad MIXX 310. Yes, computers are brought to the event for mobile, but here longer fits all, so we're going to know them better.
Lenovo Yoga 710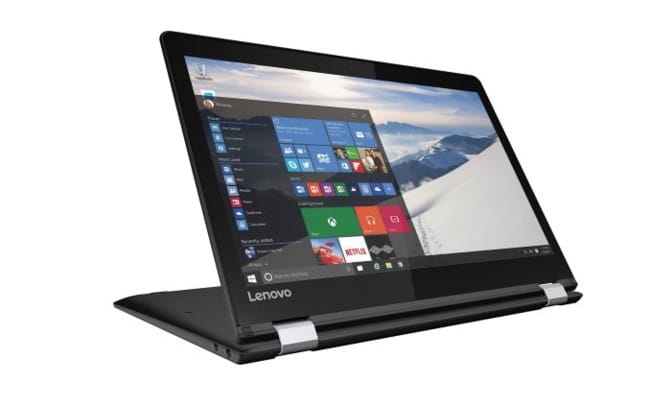 Yoga is constantly evolving brand models and versions, offering price and specifications of the best options if you are looking is a touch screen computer where we can rotate the screen. Clearly the Yoga 900 are high-end in this field, but they believe there is room for lower levels, hence we meet the Yoga 710 .
The 710 comes with mid-range specifications, in two sizes: 11 and 14 inches. The larger model can take into up to Core i7 next generation, while little is content with a Core M5. Another big difference is the graphics of the big brand, because we can fit an optional GeForce. Also in option you can be placed up to 256 GB SSD format.
Lenovo says the 14-inch notebook is designed to have a reception WiFi 20% better. While the advantage of the 11-inch model, the weight of 1.04 kilos. Both boast eight hours of battery life, sound system Virtual Dolby Atmos, and share screen resolution: Full HD.
Yoga 510
A notch below we have the Yoga 510, which may be found in versions 14 and 15 inches, promising to improve the autonomy by 50% to provide 8.5 hours in normal use.
Less thin and light – 1.75 and 2.08 kilos – its older brothers, also have much to say in the market, mainly at offering price. In both you can place a Core i7 with a GPU AMD Raden R7M460 .
Ideapad MIix 310
The last Windows 10 device is a tablet the Surface style that continues the path marked by MIix 700 filed in September. It is a model with 10-inch screen – Full HD – hence its weight remains at 580 grams.
We have a keyboard that can be attached to form a small team that guarantees the use of Windows 10, and provides up to 10 hours of life . As for specifications, as we have 64 GB of memory, 4 GB of RAM, and Intel Atom processor family Cherry Trail.
Pricing and availability for the new Lenovo
The 11-inch Yoga 710 is available from 800 euros, the 14-inch raises its price by 100 euros, and both will be available in July. 510 out of 479 or 700 euros, depending on the size chosen, also available in July.
Lenovo ideapad small MIix 310 is priced at 269 euros, you can buy in June, and may place him LTE connectivity.